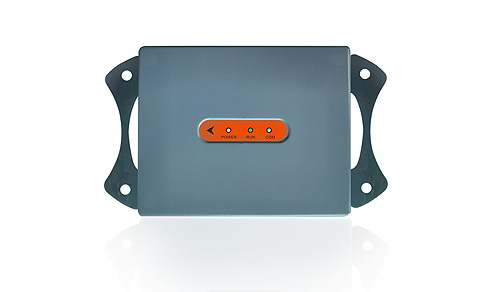 DESCRIPTION
The TA220P is an AC-powered dual-axis tracker controller developed by Smartracker. The product is powered by 90~260VAC. The internal power supply is converted to a regulated 24V output rotary motor to track the sun in real time. The controller can output double motor signal, through the double motor can realize the control of dual-axis tracking, the east and west axis and the north and south axis synchronous drive control, each way of the motor drive power up to 150W, double 300W drive.
TA210P is a highly intelligent tracking controller. According to the local longitude, latitude, and time, the program automatically calculates the sun's trajectory at any time and the azimuth and altitude of the location. In the automatic tracking mode, the system will automatically issue command tracking commands to control the operation of electric actuators according to the current position of the sun, so that photovoltaic modules can track the sun in real time and increase power generation.
The product has intelligent functions such as wireless one-key upgrade, wireless ad hoc network, anti-shadow tracking, wind and snow protection, over-current and over-temperature protection, and is equipped with SmarTracker NCU and SCADA to realize the system automatic working modes switch under different complex weather conditions, protecting the photovoltaic bracket in the case of strong wind, heavy rain, and heavy snow. The whole system does not require manual intervention and runs fully automatically.
SmarTracker specializes in providing a one-stop solution for photovoltaic tracking.
FEATURES
Ø Power supply:AC-powered 90~260VAC;
Ø Built-in/External tilt sensor module;
Ø Complete protection functions: angle limit protection, over temperature protection, overload protection, electronic short circuit protection and anti-reverse connection protection;
Ø IP65 protection;
Ø ZigBee&Lora two wireless modes are optional;
Ø The parameter settings are saved after power-off, no need to repeat settings, convenient and simple;
Ø 150W Driving Power*2
APPEARANCE OF FUNCTION
TRACKING CONTROLL SYSTEM SOLUTION DIAGRM
The flat single axis tracking bracket is a form of tracking bracket lay out from north to south and tracking from east to west. According to the astronomical algorithm, the controller (TCU) uses the motor to drive the bracket to track the sun in real time, maximizing the solar radiation on the surface of the photovoltaic module. In turn, increase power generation. The controller (TCU) is powered by AC90~260V from city power, and the controller converts the voltage into DC24V through the circuit to control the motor for closed-loop control of the system.